A quick update from The Coach Yard: 
We just got back from the Hobby-Expo Show in Denver and have received our pilot models for the Santa Fe LW Business cars.
In SLC, we had the pilot for the Business car "SANTA FE" (prototype built by Budd.)  We wanted to enclose the car end for "in-train" service.  SamModel Tech was tasked to find a way to do this and came up with the solution as follows: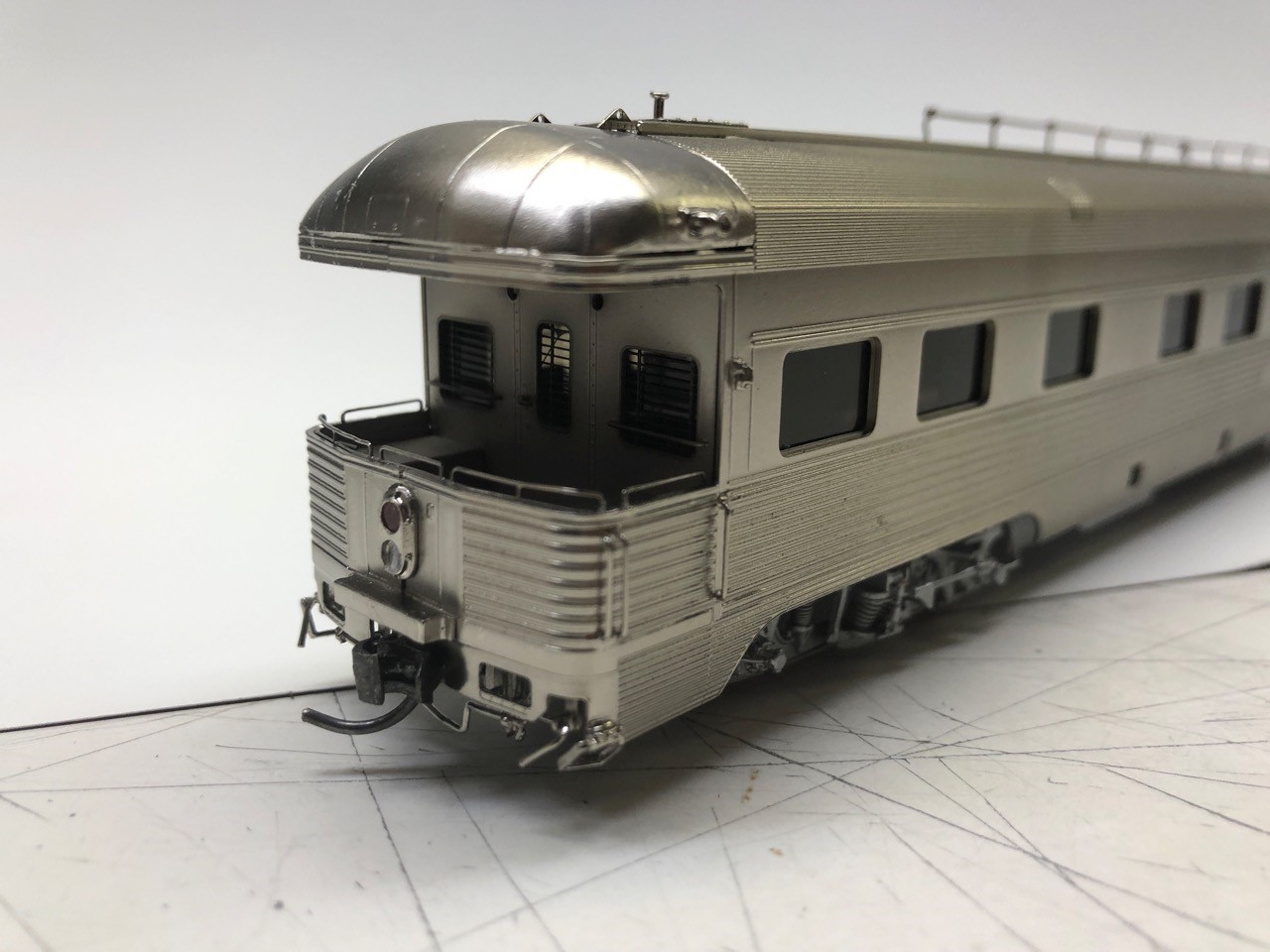 Standard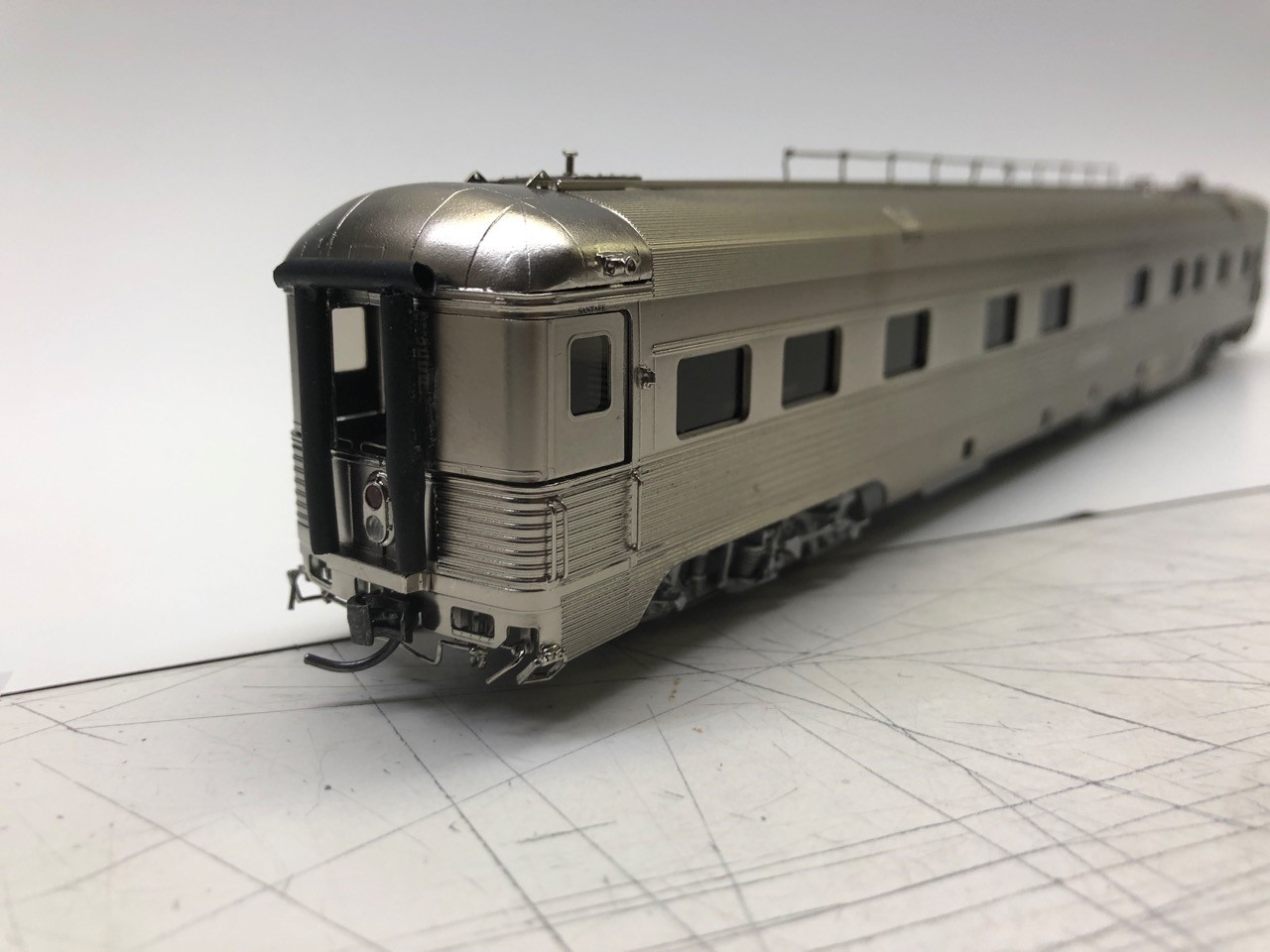 In Train
We are now looking for these cars to be available in the first quarter of 2020.